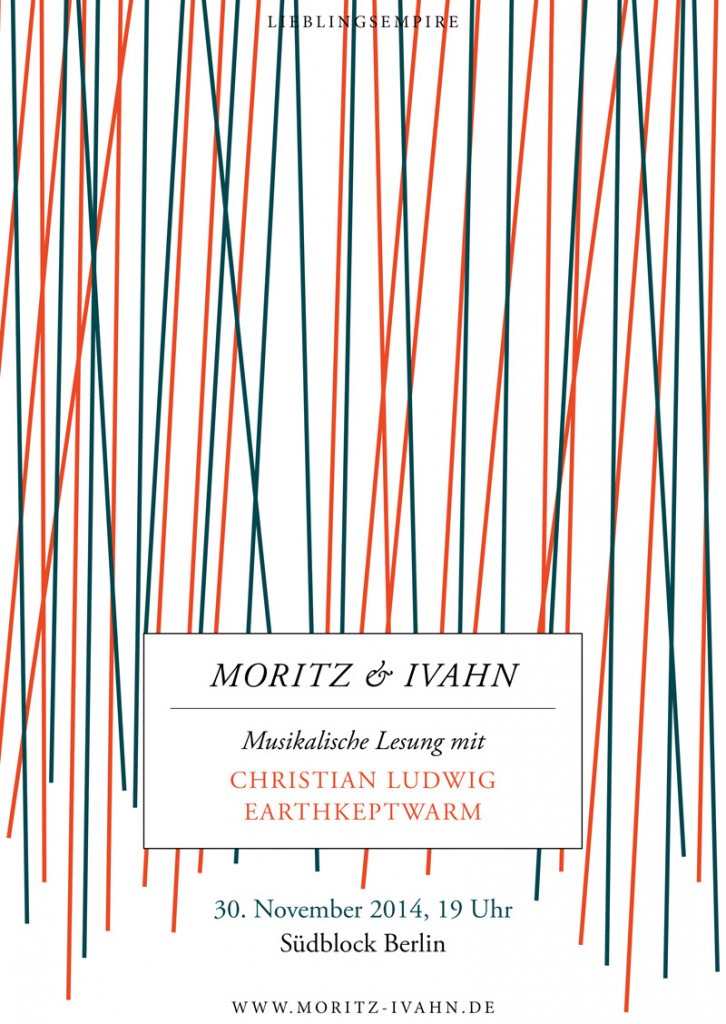 I will be performing in Berlin on Sunday 30 November at Südblock with Kate Smith from Capac for the book launch of Moritz and Ivahn by Christian Ludwig. The book will be published via Lieblingsempire.
I have written two pieces of music inspired by the novel and have been working closely with Christian on this for nearly a year and a half. I can't wait to finally celebrate the work Christian has put into the project, not just writing a book but a soundtrack and a film to go with it.
You can hear the music now via Spotify, released through Lieblingsempire.