Specification
Video Format: Two Channel HD Projection with Stereo Sound. 34 mins 07 secs (Collapsible to single channel HD)
Album: Ten Track Stereo Sound. 34 mins 07 secs
Sound Archive: 116 HD Audio Files (Mono and Stereo).
Print Format: C-Type matt prints.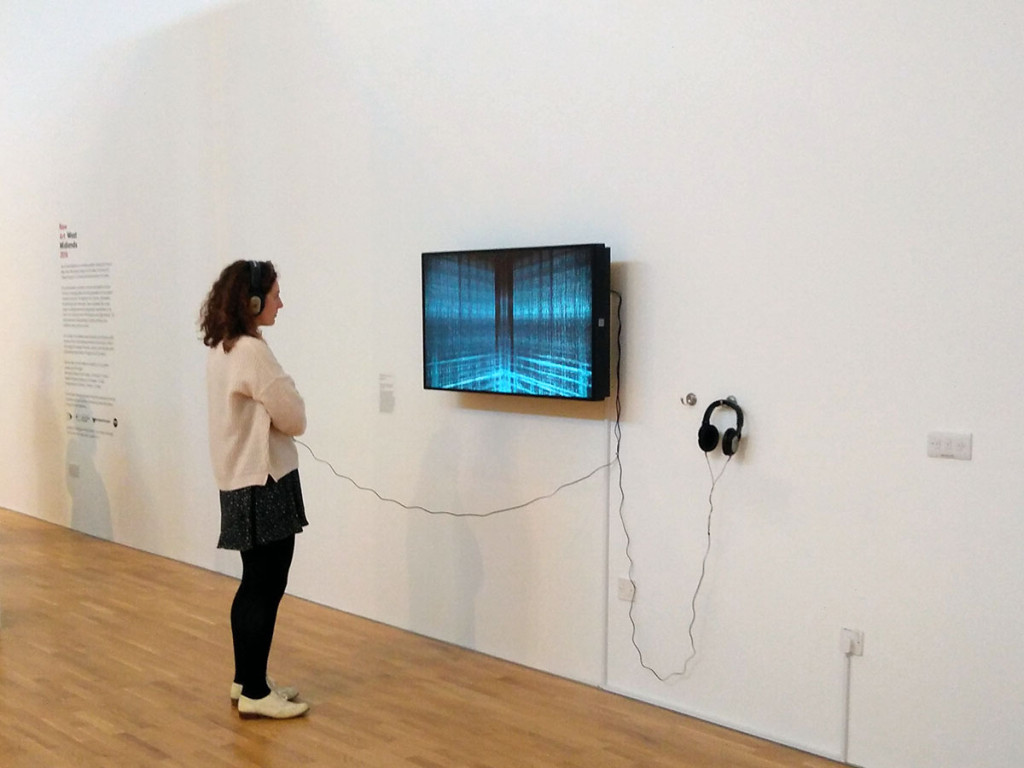 A Sonic Archive of Computing Technology
Following a period of two months at The National Museum of Computing at Bletchley Park, I recorded and archived over 100 sounds from the historic collection of computers within the museum. The Imitation Archive, was submitted to The British Library Sound and Vision Archive
to act as a permanent repository of the sounds of 70 years of computing history, starting as far back as the first ever programmable digital computer, Colossus.
Composing the Archive
Using the archived materials, I have composed ten unique pieces of musical composition that reflect my experiences of late nights and long days enveloped in the sounds of computer history as well as the stories behind the objects.
The compositions reflect the 'always on' durational nature of many of the machines from their operational heyday, the clunking masses of early relay based machines are juxtaposed by the whirring monoliths of the 1980's mainframe era and the high frequency whir of modern day server units. Devices that are closely associated with the Bletchley Park history of code-breaking flutter in and out to reflect the story and significance of the operations that were undertaken at the park during the second world war, which ultimately led to the rapid progression in computer technology.
The Imitation Archive is 34 minutes of computer glitch, crunch, hiss and whir that commemorates 70 years of computing, produced at the birthplace of computing, Bletchley Park.
Download The Imitation Archive for FREE.
The Imitation Archive (Printworks)







Printworks listed
WITCH (LR). 2016. 2x C-Type matt print. 508 x 1524 mm
Wrens (LR). 2016. 2x C-Type matt print. 508 x 1524 mm
Transmission from Overseas (LR). 2016. 2x C-Type matt print. 508 x 1524 mm
Terminal (LR). 2016. 2x C-Type matt print. 508 x 1524 mm
Flowers (LR). 2016. 2x C-Type matt print. 508 x 1524 mm
Bombes of Bletchley (LR). 2016. 2x C-Type matt print. 508 x 1524 mm
The Bold and the Beautiful (LR). 2016. 2x C-Type matt print. 508 x 1524 mm
Notes
This work was made possible with the support of The National Museum of Computing, Bletchley Park Trust and Arts Council England