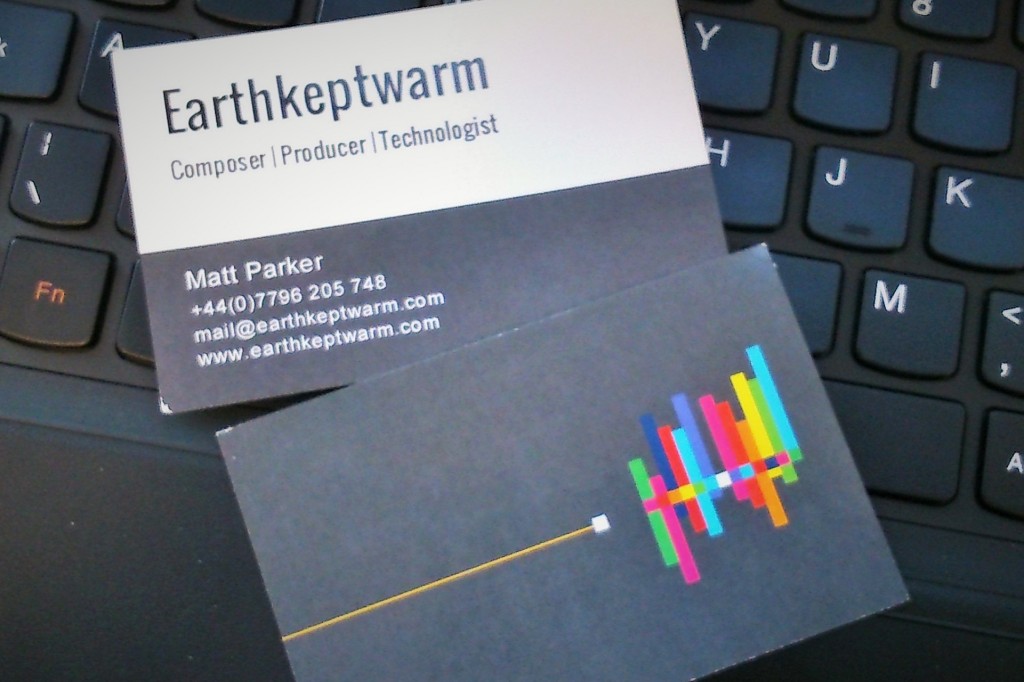 A couple of weeks ago I was sent a message by my tutor James which was intended for students of composition who were potentially interested in meeting with final year film students from BCU.
A plan has been hatched to network with the film students and hopefully build some working relationships on the scores for their films.
I've signed up to attend this event which takes place next week and am hoping to make contact with postgraduate film makers looking for either/or sound design and audio production as well as composition for their work. It is an area I am really interested in and as a postgrad who has moved city for the course, not really knowing many people, I am looking forward to the opportunity to hopefully network and see what happens.
To this end, I thought it would be timely to have some business cards produced for this (and for other things) to show that I mean… well… you know… business!
I've matched the design of the cards to my website for a professional look. Hopefully people take note and my personality on the day will come across well. I feel that I should be able to offer something different to other composers with my experience in more electronic and technology based areas and I am sure that someone out there must be looking for someone that can offer that over a more traditional film score.