Día once: 03/09/2016
"We're connected by microchips and fibre optics." – (Bainsley, The Zero Theorem, 2013)
This morning I walked out with Abbie as she promised to show me the ancient cave painting up on the mountainside. It was the start of a very funny but also gruelling day. We walked for many many more kilometres than we were meant to and Abbie couldn't spot the queue she was looking for on our way to the track that led to the painting.
We scaled a number of strange locations but also I had the amazing opportunity to get up close and personal with the sheep and shepherd that I have been hearing in the distance for many days on end. The walked straight up past me in a cloud of flies and I managed to get a very brief and poor quality recording of them. It was nice to put that one to rest though.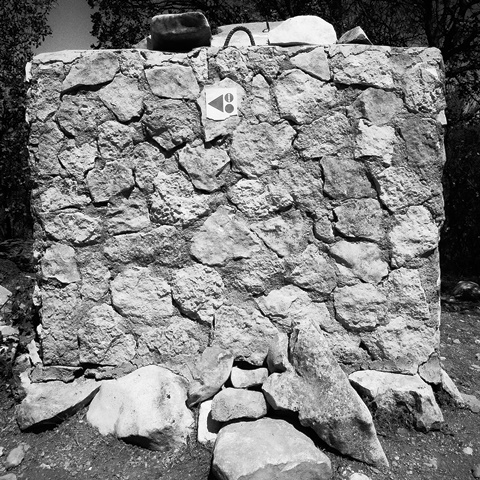 Having spent several days wandering around the area completely isolated on my own, I really enjoyed walking with a companion and Abbie is a great person to walk with as there is never a moment where she isn't talking, but saying that, actually we had some really lovely moment laid on the floor listening to the wind rustling through the trees, under the dappled sunlight, breathing. It was beautiful to share it with someone else and being with another person encouraged me to stay put for longer periods than I had previously done.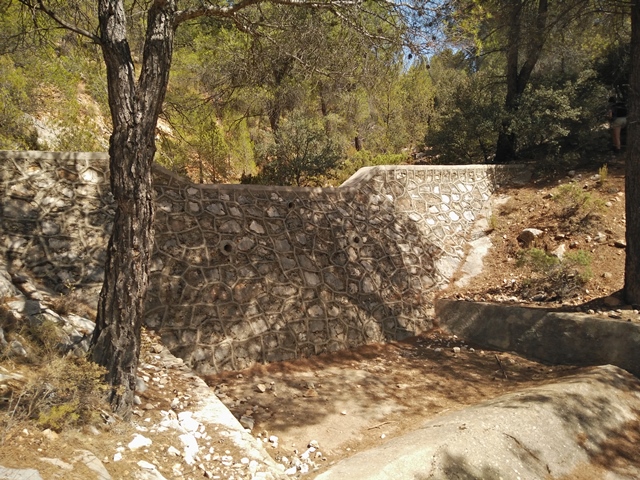 Sadly, we never found the cave and by the time we realised where the correct track was, we had spent much of our water and it was getting late so we decided maybe it wasn't meant to be. However, I still really enjoyed the walk and got at least one enjoyable recording. I feel like I got to enjoy feeling a connection with someone, not through fibre optics and microchips but through our shared experience of space in its uniqueness…
Upon returning to Los Gázquez, I realised that a steady recovery would be required… With a nice shower, a cold beer and some good food. It might sound like things are turning into a travel diary at this stage, which is fair to say. Tomorrow I will spend more time honing my recording practice in and drawing up metadata for the files.
Note
The Art for the Environment International Artist Residency Programme (AER) was launched in 2015 by Professor Lucy Orta, UAL Chair of Art and the Environment. Between August and September 2016, I spent two weeks at the arts-led field research centre Joya: arte + ecología. This is my journal.
References
Mandel, Emily St. John . (2015) Station Eleven. Picador Pan Macmillan, London, UK.
Nieto, Mikel, R. (2016). Dark Sound. Gruenrekorder. Gruen, Germany.
The Zero Theorem, (2013). [DVD] Terry Gilliam, UK: Universal Pictures.