Día diez: 02/09/16
"We never thought of any of our projects, actually having any purpose" (Qohen Leth, 2013: The Zero Theorem)
The post apocalyptic theme continued as I went for another lengthy walk into the unknown with my recorder and camera and wits. I am not sure where to pull my quotations from any longer but watched Terry Gilliam's The Zero Theorem before heading out and the desire the main character in the movie, Qohen, played by Christopher Waltz, to be left alone even though he lives in the centre of a major city is quite understandable for me today.
We get Bainsley (Mélanie Thierry), a youthful siren who shows up at the church in a nurse's outfit, and then invites Qohen to enter her Web site and frolic with her—or her avatar—on a digitized beach.
From <http://www.newyorker.com/magazine/2014/09/22/whats>
It plays into my comments about no more avatars in the searching for signal video piece.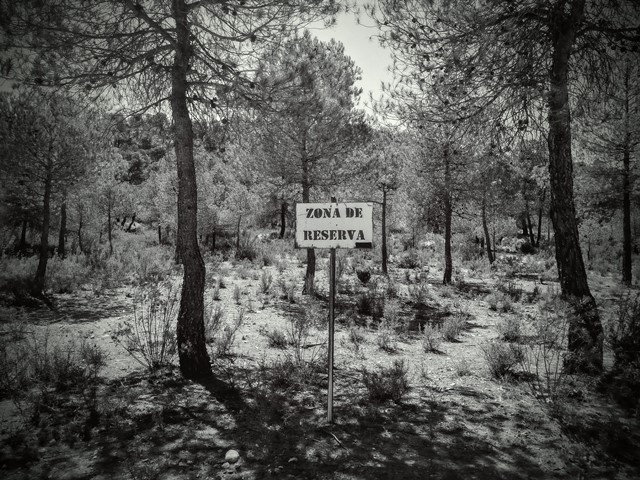 I wander. I record in enclaves where I find no wind and begin to gather sound recordings of near nothingness and they fill me with intrigue.
I march around the mountain overlooking the North of Los Gázquez and circle around it finding the north side to be lush forest and far less exposed. The Barranco's are frequent and impressive as they cut across the track I walk along. Their construction seemingly spanning two generations of Barranco builds, one with pre-cast cylinders and concrete and the other with an older stone wall approach. Both are impressive to see and I photograph each moment.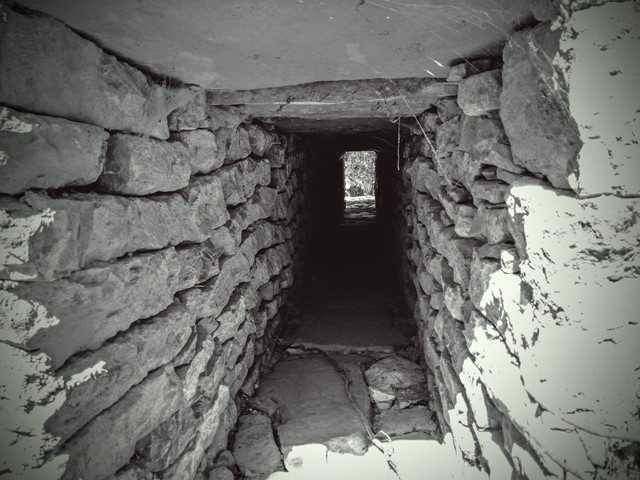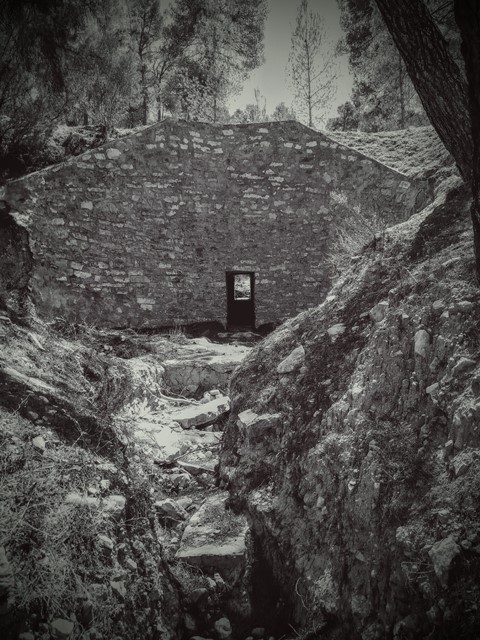 At some point I am suddenly being barked at by dogs and they run towards me. I see a fence but they're the other side of it. I panic that they might be able to get around the fence and see my surroundings looks a bit like a post-apocalyptic camp site that everyone left in a hurry and even the dogs had to fend for themselves. I record from a distance, nervous they might break loose if I give them any further encouragement. The recording is noisy, full of wind and hiss and probably will be unusable but is a reminder that I am not alone.
Passing this place I decide that the walk around the track is too far and I am at the best point to take a bearing through the forest along the edge of a Barranco to get directly to Los Gázquez. It is one of the stupidest and dangerous feeling things I have ever done in my life. The heat is high and the sun bares down through the scattered tree cover at around 30 degrees celsius. I sip my water carefully and my legs get torn up by the sharp bushes along the floor.
There is no track, only instinct… It nearly gets the better of me and I consider walking back several times and then for pride (as nothing else is here, and nobody else would care)… I continue to track my way up the hill through this dense forest floor. I come across a skull of a mammal, the meat mostly shredded from it but no other remains of the body. It acts as a reminder for my idiocy and I push on all the same…. What else does one do when they are so far away from anywhere or anyone that might be able to help?
Note
The Art for the Environment International Artist Residency Programme (AER) was launched in 2015 by Professor Lucy Orta, UAL Chair of Art and the Environment. Between August and September 2016, I spent two weeks at the arts-led field research centre Joya: arte + ecología. This is my journal.
References
Mandel, Emily St. John . (2015) Station Eleven. Picador Pan Macmillan, London, UK.
Nieto, Mikel, R. (2016). Dark Sound. Gruenrekorder. Gruen, Germany
The Zero Theorem, (2013). [DVD] Terry Gilliam, UK: Universal Pictures.